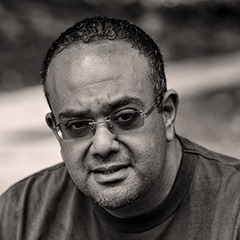 Omar Besiso
Chief Architect ● Cloud 5 Technology Zeemochat
LANGUAGES SPOKEN
English, Arabic
About &nbspOmar Besiso
An architect by day, a pc builder by night and tries to be a family man all the time. I won't bore you with the details. I am the architect behind the ZeemoChat platform. But when I am not doing that I go about my day working as a Chief Software Architect / Consultant / Mentor while running a software company called Cloud5 technology. I have since taken part in many high-profile projects, spoken at community events and conferences, and came up with an architecture curriculum to help companies with the design phase of the SDLC. My passion for Domain Driven Design and clean architecture has grown from being a junior developer, to a senior developer to a team lead to architect and a technical mentor over the period of 22 years. I am also a recognized contributor to the Australian developer community. My passion for architecture is what drives my choices in this industry. P.S> I also build crazy water cooled pc as a hobby. Come check it out. https://www.instagram.com/bigobuilds/.
Can help you with...
I can help you on your journey in any of the following areas: 1. The journey to becoming an architect. 2. Running software projects efficiently. 3. Assist with your startup ideas. 4. Help you with architecture topics such as Domain Driven Design, CQRS, Event Sourcing, Cloud Patterns etc. 5. Come speak to me about how ZeemoChat was built. On the hobby side feel free to speak to me about your next workstation build or lets chat about photography.
Skills
Career Highlights
Chief Architect
Thought Design
---
Chief Software Architect
Cloud 5 Technology
---
Founder Architect
Zeemo Chat
---
Software Solutions Architect
Dimension Data
Education & Qualifications
M.Sc Computer Science
UFL
---
B Sc Computer Science
UWS
Book a meeting
Select meeting duration to schedule your next meeting with Omar Besiso.