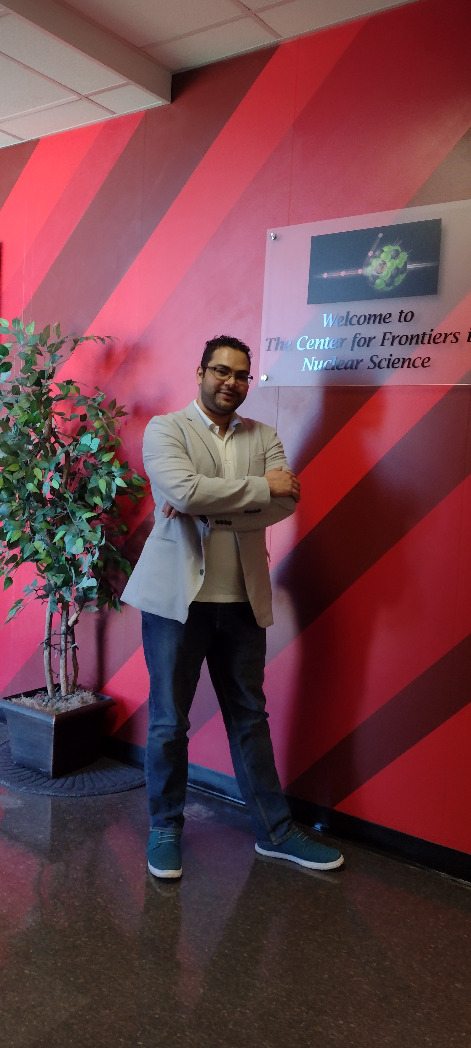 Niseem Magdy
Research Associate ● Stony Brook University
FROM
United States of America
LANGUAGES SPOKEN
English, Arabic
About &nbspNiseem Magdy
I've always been curious about the underlying mechanisms of natural phenomena and how their behavior can be explained by math and physics. I received my Bachelor of Science degree in physics from AL-AZHAR University in Cairo at the end of 2010. In 2014 I joined the Brookhaven National Laboratory (USA) as a visiting scientist; then, I started my Ph.D. program in August 2015 and completed the Ph.D. in October 2018 from the State University of New York at Stony Brook. From 2018 to 2022, I worked as a post-doctor research associate at the physics department at the University of Illinois at Chicago. Currently, I'm a research associate at Stonybrook University. My current work is focused on studying the strongly interacting medium (Quark-Gluon Plasma), a liquid that exists at an extremely high temperature and/or density. It is believed that the universe was in a quark-gluon plasma state up to a few milliseconds after the Big Bang. My work could help explain more mysteries about how the universe became what we know today. In addition, I interviewed many famous scientists around the world on my YouTube channel, https://www.youtube.com/@niseemtron
Can help you with...
Explaining physics concepts in different areas of physics: -Nuclear and particle physics -Cosmology and astronomy -Spatial and general relativity -How to understand our universe?
Skills
Career Highlights
Postdoctoral Research Associate [May 2022]
University of Illinois at Chicago
---
Research Associate
Stony Brook University
Education & Qualifications
Bachelor of Science (Physics)
Al Azhar University
---
Ph.D.
Stony Brook University
Book a meeting
Select meeting duration to schedule your next meeting with Niseem Magdy.